Are few months, I'm living in the North of California.
I start painting up a beautiful stone… she was the first one attract my attention. I love her color, her shape. The dimension and the highter was perfect for work comfortable.
I share the work in progress pictures.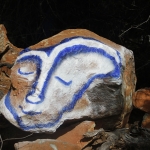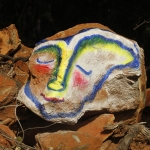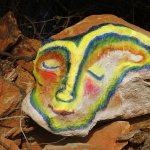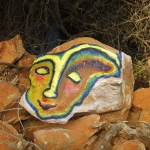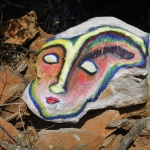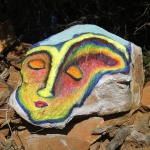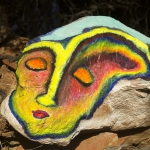 I painted in multiple sessions.
Not every day I get the right inspiration …
In the future I gonna print some of this pictures on canvas. Painting up with oil colors and make some news artworks for my series elements.
I also try to make some mirrored effects, for my serie parallel 11… and is so interesting…
Can You see the elements inside ? Small faces and details ?